Reviews
Find and read inside stories from users like you!
Customer Reviews
Write a Review
Ask a Question
02/25/2022
Carsten M.

Germany
Works wel
Nice design, works well.
12/18/2021
Michael B.

Austria
Einfach top!!
Super Qualität, entspricht meinen Erwartungen!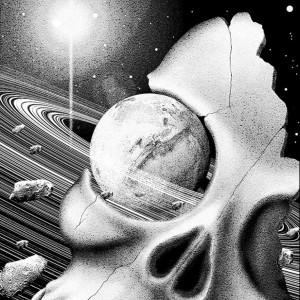 MW
12/12/2021
Milosz W.

Poland
tilt kit v2
Great build quality.
06/03/2021
Sylvain R.

France
Save time and money
Great! Would be useful to have some printed marks on is so we can precisely readjust the camera every time
03/29/2021
Rodrigue E.

France
Great quality
Great quality and design, I only wish that the next version won't need screws and allen key to assemble. But overall it's great
01/15/2021
andy n.

United Kingdom
does the job
abit time consuming connectng, but it works well
01/11/2021
Georg T.

Austria
Thank you !
OK!!!!!!!!!!!!!!!!!!!!!!!!!!!!!!!!!!!!!!!!!!!!
12/03/2020
Janusz G.

Poland
just works
it just works as designed
10/01/2020
Daniel B.

Norway
Good quality
Works perfect
02/10/2020
Ingo R.

Germany
I am very happy
Quality is very good very good for timelapse
01/01/2020
Gary M.

United Kingdom
Nice equipment
My only issue is not receiving the C3 Shutter Release Cables, but lovely piece of equipment.
12/18/2019
Piotr H.

Poland
TiltKit v2 for HeadOne
My overall experience with this item (so far; I bought it just a couple of weeks ago...) was good. It is built to an excellent quality, no unnecessary clearances etc., everything fits perfectly and once I install my camera on it, along with two MotionBoxes, I have the confidence that it is absolutely safe there :) I have been thinking for some time which maker to go for and I am more than happy that I ended up with Edelkrone!
12/16/2019
Heinz V.

Switzerland
Top quality and robust
Top quality and robust
12/09/2019
Ruslan K.

United Kingdom
10/28/2019
Daniel R.

Switzerland
High Quality
Very well processed. Clever design. Can be assembled without tools. Sturdy and beautifully finished. With big thumbscrew for easy mounting. Best in class.
10/21/2019
Thomas W.

Germany
Top Qualität und exzellente Handhabung
ist halt Edelkrone, wie immer super durchdacht und perfekt verarbeitet!