Reviews
Find and read inside stories from users like you!
Customer Reviews
Write a Review
Ask a Question
02/28/2022
Hoyoyo Visual Lab S.L.

Spain
Need to disarm steady module
Not compatible for the slider plus with de steady module
12/01/2021
Bernhard S.

Germany
Soft case or original packaging
I bought the soft case together with the slider. Even the soft case is good quality and the slider fits perfect, I am in doubt whether I use in future the original packaging (black box) or the soft case. This is because the original packaging box is of outstanding quality.
09/24/2021
Christian S.

Germany
08/26/2021
Rainer J.

Germany
Nice Bag
Good Design, nice Product
08/24/2021
Roberto T.

Italy
01/13/2021
Kinya H.

France
いらないかも
Steady Moduleを付けた状態だと入らないので、結果別のバックを使用する事になりました。
01/05/2021
Matthias B.

Switzerland
Soft Case SliderPlus Long
Top!
01/04/2021
Steffen T.

Germany
soft case
is very soft... very very soft. so soft you wanna lay inside!
01/01/2021
Richard B.

United Kingdom
Studio toys
Building out my studio with some mew toys. Needed this to make sure the investment is protected. Good points: Perfect fit! Nicely made. Bad points: could do with small zip pocket for Allen keys etc.
12/29/2020
Fernando M.

Portugal
Very good system.
Nice system. I am very happy with am.
12/14/2020
Urban A.

Sweden
Soft vase
It's practical!
09/18/2020
garan s.

United Kingdom
Heading for greatness
The Soft Case for SliderPLUS Long pretty much does everything it needs to. It would be handy if it somehow naturally folded in two so I could put it in my bag when not being used on location - also a small built in pocket for any spare screws would be useful to. Otherwise it's a premium piece of kit.
09/10/2020
Thomas G.

Germany
good but not great
I wish there would be space for the motor as well such as the Rhino bag. But overall I love edelkrone products.
12/28/2019
Dominik H.

Austria
Not usable with Steady Module attached
The Softcase fits the slider plus pro perfectly. But that is exactly the problem. It doesn't fit the slider with the steady module attached to it. So that means you have to attach and detach the module every time you pack up the slider, which is super inconvenient and honestly not thought through very well. Especially because mounting the steady module with the right amount of "pressure" to the belt is kind of a fiddly task and it's hard to get it right on the spot. It would be good to be able to keep the steady module attached once you have found the right setting for it to work, and still be able to pack the slider in the soft case. I'm quite disappointed by this, the soft case is basically not usable that way and edelkrone doesn't inform people that the soft case is JUST for the slider, without any attachments. There are many things this company does right, the soft case is not one of them.
10/23/2019
Itzik Y.

Germany
Servige is amazing.
Product in thd beginning fine...afther it a pain
10/23/2019
Francesco s.

Italy
too expansive
the slider fit very tight in the case and there are no pockets to fit some tools or the belts. so, a very poor case that doesn't worth the money it costs
10/14/2019
Ralf S.

Switzerland
Perfekt
Ideale Ergänzung, optimaler Schutz.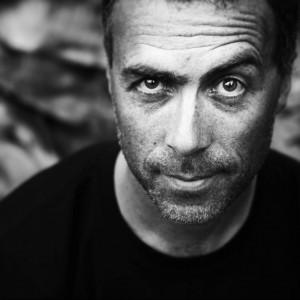 WH
10/14/2019
William H.

United Kingdom
Great, but not for "mods"
Fits the long SliderPlusPro perfectly. A little too perfectly. I've added a Manfrotto 394 Quick release mechanism with the 410 plate on the base of my HeadPlus. Solid and quick to deploy without faffing about ******** stuff together. Problem is the case now ONLY JUST shuts, the zip being stretched where it goes past a bit of protruding plate. If it were just a little bigger it would accommodate this perfectly.