Skater 3D
3D printable, tabletop dolly for DSLR and mirrorless cameras that will instantly add fun, curvy camera motion into the shots.
Creative features
in one package
Skater 3D is an easy-to-use, 3D printable, tabletop dolly for DSLR and mirrorless cameras that will instantly add fun, curvy camera motion into your shots.
Perfect for product shots and interviews, you may easily achieve the parallax effect by adjusting the two front wheels of Skater 3D so that your camera moves on the desired curve around your subject.
The two front wheels of Skater 3D are bound and rotate together which enables you to set your motion curve in seconds without having to adjust separate wheels.
Achieving slider-like, linear camera motion and dolly in/out shots is also effortless. Simply rotate the wheels by aligning the indents and you are good to go!
When used in combination with FlexTILT Head 3D, you may quickly adjust your camera's angle, height, rotation, and center of gravity to achieve perfect balance and stability. (Highly recommended to unlock the full potential of Skater 3D)
Skater 3D and FlexTILT Head 3D will comfortably fit in your pocket making this duo the perfect travel companions.
Works with all tripod heads, magic arms, and FlexTILT Head 3D (1/4" - 20 to 3/8" - 16 mounting screw adaptor is included). Recommended camera load is 5.5 lb (2.5 kg) or less. Works only on flat surfaces.
Reviews
Find and read inside stories from users like you!
Customer Reviews
Write a Review
Ask a Question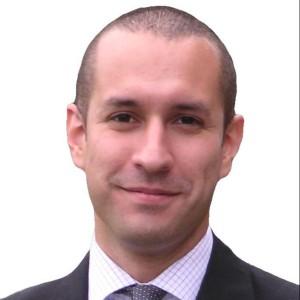 JG
01/13/2022
Juan G.

Sweden
Good but can be better for the price
The idea is good, the design seems good, but the hole holding the wheel was a bit too tight for the bearings. I checked twice if I have done something wrong when printing but didn't catch a mistake and it was the same on all 4 wheels. I had to drill to open the hole a bit which of course means not perfect and the wheels don't roll very nicely. It still works, and I can use it for what I want, but paying this much for an "almost perfect" feel a bit too much
09/24/2021
Christian H.

Germany
Well designed - 3D printed parts fit perfectly
All delivered parts fit perfectly into the 3D printed parts. No problem to put this Skater together. The only drawback is if I move the Skater with a load back and forth in a curve, it does not keep 100% tack. It's not really a problem but you have to know if you do repeated macro shots with faces focus and the Skater doesn't keep exact track. Overall a very interesting product and for my usage I do not need the full metal version and saved a lot of money.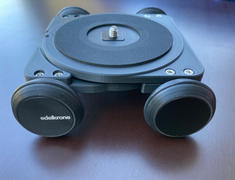 03/03/2021
Juan F.

Spain
Perfect but missing some hardware
It was a pleasure to print and assemble but u was missing the 4 M4 screws that attach the wheels to the main body. I have plenty of hardware at home so I not a big deal but still something to have in mind
02/15/2021
Tom M.

Luxembourg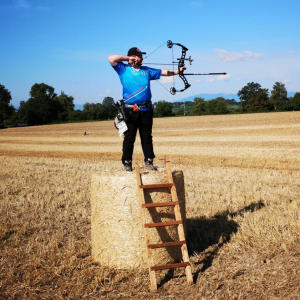 PG
11/24/2020
Pascal G.

Switzerland
The finished product looks really nice
The supports for the wheels need a little tweaking in order to be in the exact right position, otherwise it looks great
10/21/2020
PETIT E.

France
Perfect
I haven't used the product yet but the idea of buying the parts at a very reasonable price and of excellent quality and then 3D printing the rest is really very interesting. Well done.
03/11/2020
patrick l.

France
the perfect solution to fit your needs
it's a good and cheap solution. Because of its light weight you don't hesitate to always take it with you since you have the construction file you can same as me, modify it to fit your real need in my case it's a easier way to let it find a straight line, less thickness, a grooved place to store a key and the shaft adapter
10/15/2019
Wieland P.

Germany
very nice, that you made such a product, great
Very good, especially for the price. Put it together needs patience!