PhoneGRIP 3D
3D printable phone holder for smart phones and
edelkrone Controller
that easily attaches to numerous tripod legs or 1/4" mounting screws. Works great with all Ortak products.
Creative features
in one package
PhoneGRIP 3D is an easy-to-use, 3D printable phone holder that instantly attaches to tripod legs or any 1/4" mounting screw.
PhoneGRIP 3D includes both 3D printable & manufactured parts that make it compatible with

35 mm to 90 mm-sized

devices. You can also attach your edelkrone Controller to it!
Cleverly designed anti-slip hook and loop system make it easy to attach your device the safest and easiest way possible. We recommend using PhoneGRIP with objects that have a diameter between

25-42 mm

.
NO BUTTONS, NO KNOBS, NO LOCKS. The joints on PhoneGRIP 3D use edelkrone's one-of-a-kind constant friction technology giving it extraordinary flexibility.
Create Your Own ORTAK Ecosystem. PhoneGRIP 3D works great with the rest of ORTAK products such as FlexTILT Head 3D and Skater 3D.
Whether you use your phone as a controller or filming tool, PhoneGRIP 3D also works great with edelkrone StandONE, edelkrone Monitor/EVF Holder, and third party magic arms, tripod heads, and more.
Reviews
Find and read inside stories from users like you!
Customer Reviews
Write a Review
Ask a Question
02/15/2021
Tom M.

Luxembourg
Not good
Is not stable enough to hold the iphone
02/02/2021
Quentin B.

Belgium
Innovative product
This is a very innovative product type, I would love to see more collaboration with 3D printing. The metal parts are good quality, so the result is pretty stiff.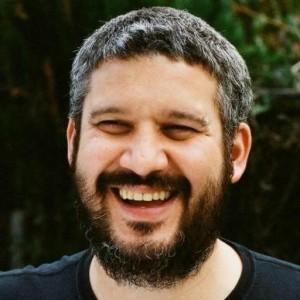 RC
02/02/2021
Rodrigo C.

Portugal
Solid product.
Great quality. The part that holds the strap could be a bit thicker for the strap supports as my first version snapped off there, but the rest is great.