Reviews
Find and read inside stories from users like you!
Customer Reviews
Write a Review
Ask a Question
08/24/2021
Albert B.

Spain
LP-E6 batteries w/ charger
Good charger but pack little beat high price
06/15/2021
Sebastian T.

Switzerland
Stop spamming me with emails
The item is great, but I'll never buy anything on your site again. There is no other online shop even remotely close to you in terms of permanent spam.
06/04/2021
Thorsten K.

Germany
alles bestens
alles wie erwartet, gerne wieder
05/19/2021
francesco L.

Italy
LP-E6 batteries w/ charger
Good product, I've been using it for a few days, for the moment I can't complain. I highly recommend this article
04/12/2021
Tim P.

Netherlands
LP-E6 batteries w/ charger review
Product arrived well packaged. The charging unit has separate lights for each battery, allowing you to charge these at different times and still know when one is ready. Temperature remains reasonable even when charging two batteries simultaneously. Installation of the batteries is simple and they are held well enough not to feel loose when in the charger. Battery longevity as expected 4 stars simply because there are probably other ones other there with percentage charging information and the like. But in it's own right, it is a straightforward thing to purchase and use.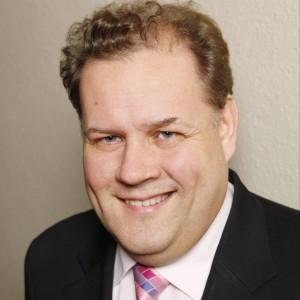 AP
02/03/2021
Antti P.

Finland
Great, but remember it requires a USB-charger.
Everything like it should be, although time will tell how long the batteries last. It is good to note that the charger needs to be connected to a USB-charger (not supplied) and cannot be connected to mains (230 V) directly. Charging time will likely vary depending on the output of your USB-charger. But for me, this USB-connected charging station is actually more convenient. I bought a second set so I always have a spare set of batteries.
01/18/2021
Richard B.

United Kingdom
Twenty days to arrive
Unfortunately I am forced to leave a poor review as having ordered the batteries on the 28th December I have only received them now on the 18th January. Since the HeadOne I bought them for did not adequately signpost that they were necessary, I have not been able to use that product either. Now the batteries are finally here I can actually use the product. I'm afraid that the service has honestly been very poor, given the price tag involved. It seems there was a UPS issue that held up my purchase and returned it to sender however communication about this issue was slow to come and I have not been told why this has happened beyond 'hazmat'. My faith in the company is unfortunately quite low, as I am only now able to use the product for the first time. I hate leaving negative reviews but I am unlikely to come to edelkrone again as I have no reason to believe that there will not be a similar hassle again. I have raised with your customer service team that I feel the website description of products is unhelpful and very poor, deceiving almost nothing about the product, preferring to hawk combos to you with other rigs and sliders and the like, whilst failing to provide basic info on the product you are actually looking at. This made me reticent to purchase the HeadIne in the first place/ask for it for Christmas and the fiasco with realising it was useless without specific batteries and then having to wait ages to recieve those batteries leaves my opinion of the company very low indeed. Please alter the website to focus on the product at hand if none of my other feedback is taken into account, I barely knew what I was buying given the lack of information on the page, as visualisations if the product combined with other products is no substitute for actual text describing the product at hand and it's usage and basic information like whether even a single battery is included. At purchase, I would have expected batteries to be listed as a basic add on, instead oppressively expensive bundles are suggested. Only the more expensive ones include batteries, which implies that they are not necessary. I cannot be the only person elated to receive such a cool piece of kit only to be disappointed when I cannot use it for weeks and weeks afterwards. I hope it is indeed a good piece of kit but since this review form was sent so eagerly mere minutes after the batteries and charger finally got here this is the only feedback I can give.
01/11/2021
Bjarne S.

Denmark
12/22/2020
Marcos L.

Spain
How was your overall experience using the item?
Good! Work perfectly!
12/07/2020
enrico d.

Italy
batteries
Tutto bene, grazie per avermi cambiato le batterie acquistate per errore-
04/28/2020
Pasquale M.

Cyprus
Good for the price, pass.
Like this brand of batteries, I also use them on my Sony.
04/26/2020
Christian G.

Switzerland
LP-E6
The product works fine. The capacity of the battery is about 30% higher than that of the original brand. The charger shows only two states (charging or charged). No indication of the percentage of the charge level. Charging two batteries simultaneously is convenient.
04/22/2020
Philippe d.

France
Battery charging time
It takes more than 5 hours to load. It's really not practical. I'm disappointed in my choice. On the other hand the slider is a marvel!! I remain at your disposal if you need me. Yours sincerely Philippe de Gaillande
02/25/2020
Oksana B.

France
Everything is fine
Products delivered on time, fit the order
01/22/2020
Babür Y.

Austria
Good substitute to original batteries
Does the job well.
12/19/2019
JOSE A.

Spain
11/18/2019
Alexander R.

United Kingdom
Part of product upgrade
Fantastic - edelkrone have proven to offer top quality products and even better customer service. I don't know any other company with such a good upgrade service programme. It has enabled me to start planning which items to purchase to expand my collection whilst ensuring all my items will be compatible with each other.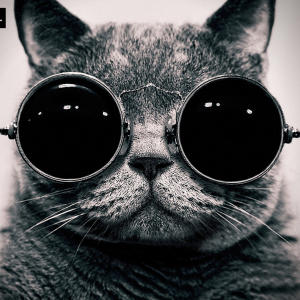 TK
10/13/2019
Tomas K.

Slovakia
10/08/2019
James B.

United Kingdom
Getting used to the great Edelkrone service
5 Star as always